Heist - Full Movie


As the film is currently being screened at film festivals in the UK, the producers are not allowed to show the entire film on the internet yet.For this reason the above trailer will only show several scene's fromJerome's perfomance as Alex, without revealing to much of the plot.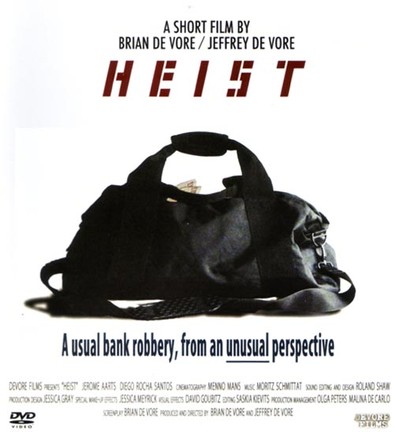 Last year, Jerome filmed for the short film "HEIST" by the
Dutch Filmmakers and brothers Brian and Jeffrey de Vore.

Jerome played the lead role of Alex, a dangerous bankrobber
on the run, with many chasing scene's and a lot of blood.

The film, about a usual bankrobbery, but from an unusual perspective, had it's
first screening at the Roxy Cinema in London on April the 16th 2009
and will be screened at several film festivals in the UK and the Netherlands.
It was an exciting experience for Jerome to work on this project.