December 2008

New JOSH GROBAN CD out now, with Jerome as Backing Vocalist


Last year, May 2008, Jerome had the priviledge to perform with Americanhearthrob singer Josh Groban, during the performance of the musical 'CHESS IN CONCERT" Live at the Royal Albert Hall.

The track from the song 'Anthem', in which Jerome can be heard in the chorus, has been released on Josh Groban's latest CD 'A Collection'.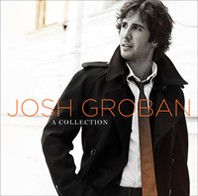 For more info go to Josh Groban's website.