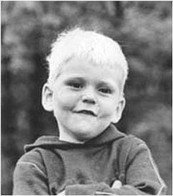 BIOGRAPHY


Jerome Aarts was born in Waalwijk, in the South of Holland. At the age of ten, he took both acting, singing and dance lessons. In 1989 he appeared in Kinderen voor Kinderen 10 Festival, a popular Dutch TV programme.
In addition, he appeared in several acting and musical theatre productions. He studied for one year at the Drama Academy in Kampen. After passing his exams, Jerome performed full-time at the amusement park De Efteling.

He continued his studies at the MusicAllFactory in Tilburg, where he played the lead in several musical theatre showcases, including Emcee in Cabaret and Von Krolock  in Tanz der Vampire. Completing this study, Jerome was accepted to Fontys Brabants Conservatoire for Musical Theatre, were he produced his first solo project En dan… is er Taart !, which was well received by the press. Then he toured with the musical revue The Sound of MusicaL, and played the role of Scarecrow in the musical The Wiz.

In 2000, Jerome's big dream came true when he landed the part of first cover Rudolf in the major hit musical Elisabeth, produced by Joop van den Ende Theater Productions. Next he performed as Priest in the world premiere of the musical Grace in Amsterdam, where he had the fortunate opportunity to collaborate with award-winning composer Cy Coleman.

In 2002 he graduated from conservatoire, and presented his second solo-project I'll be watching you !.

During the International Musical Congress in Hamburg he preformed in the showcase Songs of Alexander S. Bermange. While he was traveling through Australia, he preformed in a musical theatre concert of the Australian Institute of Music in Sydney, with the Dutch singer / actress Sophie van Haaps.

He has recently appeared as first cover Rolf in the Rodgers & Hammerstein musical classic, The Sound of Music  produced by Joop van den Ende Theatre Productions, which toured through Holland and Belgium.

Jerome made his West End debut in september 2004 in 'The Phantom of the Opera' at the "Her majesty's Theatre" where he also played the part of Raoul on several occasions. Which made him well known by the Dutch press and he even appeared on the Dutch
national television in the acclaimed talkshow 'Barend en van Dorp'.

After finishing he engagement with "Phantom", he has recently appeared in "Les Miserables Charity Concert" at "The Festival Hall". Also he performed as soloist in "YES, a tribute to Kander and Ebb" at "The Jermyn street Theatre", West End.

Jerome is now very excited to appear in 'Happily ever After' a 'one night only' Stephen Sondheim celebration at "The Fortune Theatre", West End.