Watch the official trailer (Jerome 1:36 and 1:55)


The trailer for the new World War II drama "THE TRAITOR" by Robert Shannon has been released.
This will be used for promotional purposes for distribution companies.
With a bit of luck this ambitious project will hit the big screen ormight be broadcast nationwide next year.
In this trailer, Jerome appears only very briefly.

However, in the actual feature film, Jerome plays the prominent and crucial part of cold hearted
and vicious SS officer Bernhard, who is responsible for atleast 7 executions.

The film was shot last year, October 2008, outside London, which also marks Jerome's feature film debut.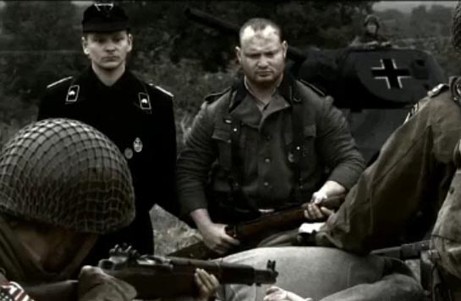 Jerome as SS officer Bernhard.